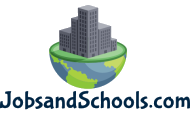 Idmibok International (360 HSDC) is recruiting suitably qualified candidates to fill the position of: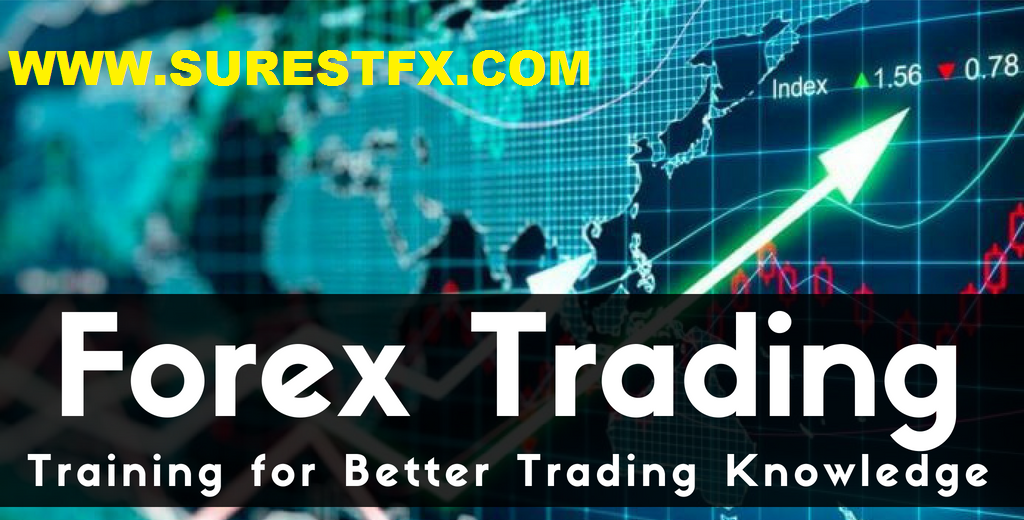 To receive updates on Facebook, LIKE our facebook page
Program Assistant
Program Officer
Finance Officer
State Program Director
Director of Public Health Development
1. Program Assistant
Job Overview
The Program Assistant will support the coordination of the Targeted Community HIV Testing project implementation in their assigned LGA, to ensure that the project is well-organized and is completed on time, and within budget.
Responsibilities
Support the Program Officer to maintain adequate records of all documentation and correspondence with donors
Track program reporting requirements and help ensure that report deadlines are met
Ensure that requests for payment from field staff are accurately completed and submitted to the Finance team
Work with the Project Officer to ensure that program quality standards are maintained and that programs adhere to 360HSDC and donors' requirements, including retention of relevant documents
Provide administrative support to the Program Director and Project Officer as requested
Other duties as requested
Required Qualifications
Job Type: Full Time
Qualification: BA/BSc/HND
Experience: 2 – 3 years
Location: Rivers
Bachelor's degree in Business administration, Public Health or related field, or equivalent job experience
2-3 years of experience in programmatic support; international health projects are an advantage
A broad variety of administrative, financial, and computer skills (including Word Access, Excel, PowerPoint, outlook, and Access), which may need to be acquired through very quick learning.
Experience in coordinating USG funded projects and familiarity with international donor policies and administrative procedures
Proven track record of working with a project team composed of technical experts, program, and finance staff.
Proficiency in writing and editing letters, reports, and documents
Fluency in any local language in the project state will be an advantage
2. Program Officer
Job Overview
The Program Officer will grow the programs by working in collaboration with staff of the organization to develop project proposals, engage with existing and potential donors, and produce written materials for both internal and external stakeholders. S/He will also play a significant role in directly contributing to the success of the project by delivering technical assistance and providing subject matter expertise and support.
Responsibilities
Conceptualize, plan and manage 360HSDC's support to the HIV/AIDS testing program in the State
Coordinate key program strategies and results for the project
Overall monitoring and analysis of the program environment and advise on timely readjustments of strategies and activities
Identify new areas of support and facilitate implementation of new initiatives
Close communication with all stakeholders and promotion of 360HSDC's mandate; provide recommendations and program/policy advice based on results
Liaise with government and civil society counterparts
Organize and participate as a resource person in advocacy meetings, round-tables, training workshops and other meetings related to specific HIV/AIDS issues
Review, analyze, and evaluate technical reports and other materials relating to the project
Represent the project in technical forums at field level
Participate in the donor progress report writing, continuation application and quarterly review report writing and presentation.
Provide technical support for weekly, monthly, quarterly, semi-annual and annual project performance reviews
Other duties as assigned.
Qualifications
Job Type: Full Time
Qualification: BA/BSc/HND
Experience: 3 years
Location: Rivers
Bachelor's degree in social sciences, psychology, sociology, public health, development studies, or other related social sciences or Medical degree; Master's degree preferred.
3 years minimum experience, in all-inclusive HIV testing services with focus on index case testing (ICT) and targeted PITC, PMTCT, with a mix of both community and facility strategies.
Knowledge of the local communities, cultures and geography of the State.
Knowledge of new business development for health, proposal writing and budget development.
Knowledge of company's main clients and its operations.
Good verbal and written communications skills and ability to draft and deliver timely quality evaluation reports.
Fluency in English required; Fluency in any local language in the project state will be an advantage
You may also check:
3. Finance Officer
Job Overview
The Finance Officer will provide support and guidance to the project on all tasks related to accounting and finance. S/He will also be responsible for budget planning, and providing strategic partnership to the project by proffering insights and financial advice that will allow the Management Team to make viable business decisions.
Responsibilities
Contribute to the assessment of budgetary needs; monitor and control project expenditure
Analyze, evaluate and control disbursements/receipts, as well as expenditure variances against approved budgets
Review vouchers and project disbursements for accuracy
Provide financial status reports to supervisor
Conduct regular checks of petty cash and cash accounts
Maintain control over the project filing systems to ensure complete and organized accounting files, especially with regard to original procurement documents and personnel salary files
Employ financial oversight and control mechanisms and procedures to ensure that all program expenses are in accordance with 360HSDC and donors' financial policies, procedures and rules and regulations;
Ensure the smooth implementation of project accounting activities, including (but not limited to): timely and accurate bank reconciliations, invoicing, monitoring of expenditure levels against budget and funding obligations, financial projections and submission of monthly financial reports to 360HSDC HQ
Regularly prepare and present financial reports, analysis, and recommendations concerning relevant financial issues
Provide assistance with internal or external audit requirements
Review all procurement actions, including procurements under grants, to ensure full and open competition to the greatest extent possible
Identify and recommend improvements that could streamline implementation processes in the areas of accounting, finance and budgeting
Other duties as assigned
Qualifications
Job Type: Full Time
Qualification: BA/BSc/HND
Experience: 5 years
Location: Rivers
Bachelor's degree in Accountancy, Finance, Business Administration or any other related field is required; an advanced degree from a recognized institution will be an advantage.
Professional qualification in accounting (ACA, ACCA, CPA)
Minimum of five (5) years of demonstrated financial accounting experience in a structured organization; previous experience with an international nonprofit organization will be an added advantage
Excellent knowledge of Accounting software such as: QuickBooks Pro Accounting software, Microsoft Office tools
Experience in budgeting and forecasting.
Previous experience in a PEPFAR funded award is require
Proficiency in Excel software required
A high degree of integrity, accountability, energy and flexibility
Excellent organizational skills and ability to work in fast-paced environment
Ability to prioritize and manage multiple tasks simultaneously
4. State Program Director
Job Overview
The State Program Director will lead the Targeted Community HIV Testing project implementation to ensure that the project is well-organized and completed within the specified timeframe and budget. The candidate will have a keen understanding of the Nigerian (or similar) social and political climate and developments in the health sector
Responsibilities
Provide leadership and strategic direction to ensure programmatic and financial integrity of the project and to achieve rapid and sustained goals, objectives and targets
Ensure that the project is technically sound, evidence-based and responsive to the needs of the State, its people and donors
Ensure compliance with the terms of the award
Develop and maintain strong working relationships with donors, as well as other stakeholders
Represent 360HSDC and the project's progress, achievements and lessons learned to donors and other key stakeholders, through meetings, conferences, and presentations
Provide technical leadership and ensure the quality and sustainability of interventions
Lead the annual work planning process in close collaboration with donors, HQ and project team
Guide the analysis, synthesis and reporting of outputs and results in close collaboration with the Monitoring and Evaluation team
Oversee the quality, preparation, and timely submission of project reports to the donor(s)
Mentor, support, supervise and manage a team of highly qualified staff, and align their efforts to ensure rapid and sustainable results
Write and/or review project materials and publications
Work with finance and project staff to develop and track project budgets
Work with Monitoring and Evaluation (M&E) staff to develop M&E frameworks and effectively track data/results
Work closely with 360HSDC's home office staff to ensure effective, timely and coordinated project implementation
Ensure compliance with operational policies and regulations of both donors and the organization
Qualifications
Job Type: Full Time
Qualification: BA/BSc/HND, MBA/MSc/MA
Experience: 7 years
Location: Rivers
Advanced degree in Public Health, Health Administration, International Health or a related field; MD preferred with 7 years in related field
A minimum of 4-5 years experience in the area of HIV/AIDS
Experience hiring and supervising personnel
Identify necessary skills, knowledge and ability, in order to ensure that the team has the necessary training to meet evolving program needs
Strong analytical and problem-solving skills, with experience leading the development of analytical products and ensuring high quality of all deliverables
In-depth knowledge of USAID and PEPFAR-funded projects, regulations, compliance and reporting
Ability to maintain and manage resources, while managing relationships with contributors and stakeholders.
Demonstrated outstanding leadership, strategic thinking, organizational and team-building skills
High level of proficiency in the Microsoft Office Suite, particularly PowerPoint, Word, and Excel
Strong interpersonal skills
5. Director of Public Health Development
Job Overview
To receive updates on Facebook, LIKE our facebook page
The Director of Public Health Development oversees the overall day-to-day operations and personnel of the Public Health Department to assure the successful achievement of the department's vision, mission, and program objectives
The Director promotes and supports population health projects by providing senior management, leadership and public health expertise
S/He will lead all operations for health projects that are being implemented by Idmibok (360hsdc), particularly HIV, Malaria, TB, MNCH thematic areas and other public health system strengthening efforts
The Director provides mentoring, supervision and technical assistance to all staff.
Responsibilities
Assures that the delivery of public health services is evidence-based and/or best practices, and builds on the scientific basis of public health
Collaborates in the development of evidence-based public health practices and programs in collaboration with other health agencies, businesses, trade associations, other staff and the public
Ensures department's compliance with relevant state public health practice guidelines, community standards of care, and Federal and State laws and regulations
Provides leadership and develops collaboration with the community health needs assessment prioritization and action planning processes, contributing expertise in public health assessment
Evaluates the effectiveness of adopted community engagement strategies
Approves the department's planning, training, and exercising activities to prepare for public health projects
Coordinates public health activities with environmental and public health professionals and investigators from other agencies and jurisdictions
Develops, prepares, manages, reviews and monitors Health Department budget; monitors and oversees time studies, budget activity; approves purchase requests and expenditures.
Lead all technical inputs to health development related proposals, as well as all health system related proposal efforts
Directing and supervising staff including Program Leads, Professional staff, and Clerical Support Staff by utilizing leadership/supervision skills of motivating, coaching, mentoring and identifying strengths and weaknesses.
Facilitates several program meetings and assures proper follow through of all program staff.
Lead health development proposal efforts, including coordinating human resource requirements, drafting proposal shell and establishing contact with entities to be involved in New business efforts with Idmibok (360hsdc).
Contributes to the strategic design, management, and implementation of any country office monitoring health projects, evaluations or assessments.
Creates strategies to address gaps and strengths in operations efforts for health supply chain and logistics work being implemented by Idmibok (360hsdc).
Promotes linkages to enable public health operations staff to learn from one another, discuss common operations and health development project challenges, seek/offer assistance, and share best practices.
Actively participates in external industry events related to health development knowledge sharing.
Liaises with client and stakeholders to promote technical operations for public health focus areas.
Advises Idmibok Operations network (including IT and Operations Manager and M&E advisors) on all aspects related to health proposal and health project performance management and health systems implementation.
Additional duties as required.
Qualifications
Job Type: Full Time
Qualification: MBA/MSc/MA
Experience: 3 years
Location: Abuja
A Master's Degree in Public Health, Public Administration, Health Administration or, as defined in rules promulgated by the department, a similar field and 3 years of experience in a full-time administrative position in either a public health agency or public health work, including responsibility for a communicable disease prevention and control program, preferably in a supervisory position
A bachelor's degree public health, health administration or a similar field and 5 years of experience in a full-time administrative position in either a public health agency or public health work, including responsibility for a communicable disease prevention and control program, preferably in a supervisory position.
Membership in a relevant professional body will be an added advantage
Knowledge of new business development for health, proposal writing and budget development
Expertise in qualitative and quantitative research and evaluation methodologies
Knowledge of current health development, M&E, GIS, organizational learning, and impact evaluation assessment trends, debates, methodologies, and resources desirable.
Method of Application
Send your CV and Cover letter to: hr@360hsdc.org with the subject as the Job Title.
Address your Application letter to:
The Recruitment Team,
Idmibok International (360HSDC)
Abuja
Applications are encouraged from all qualified candidates without distinction on grounds of race, color, sex, national origin, age, religion, disability, sexual orientation and gender identity.
---
Application Deadline: 23rd April, 2020.