A leading Talent Management Consulting Firm is in need of an IT and Digital Marketer in Lagos, Nigeria. If interested, please apply below
Job Type: Full Time
Qualification: BA/BSc/HND
Experience: 3 years
Location: Lagos
Salary Range: ₦100,000 – ₦150,000/month
You may also check:
Before you proceed, please 'Follow' our facebook page to get more updates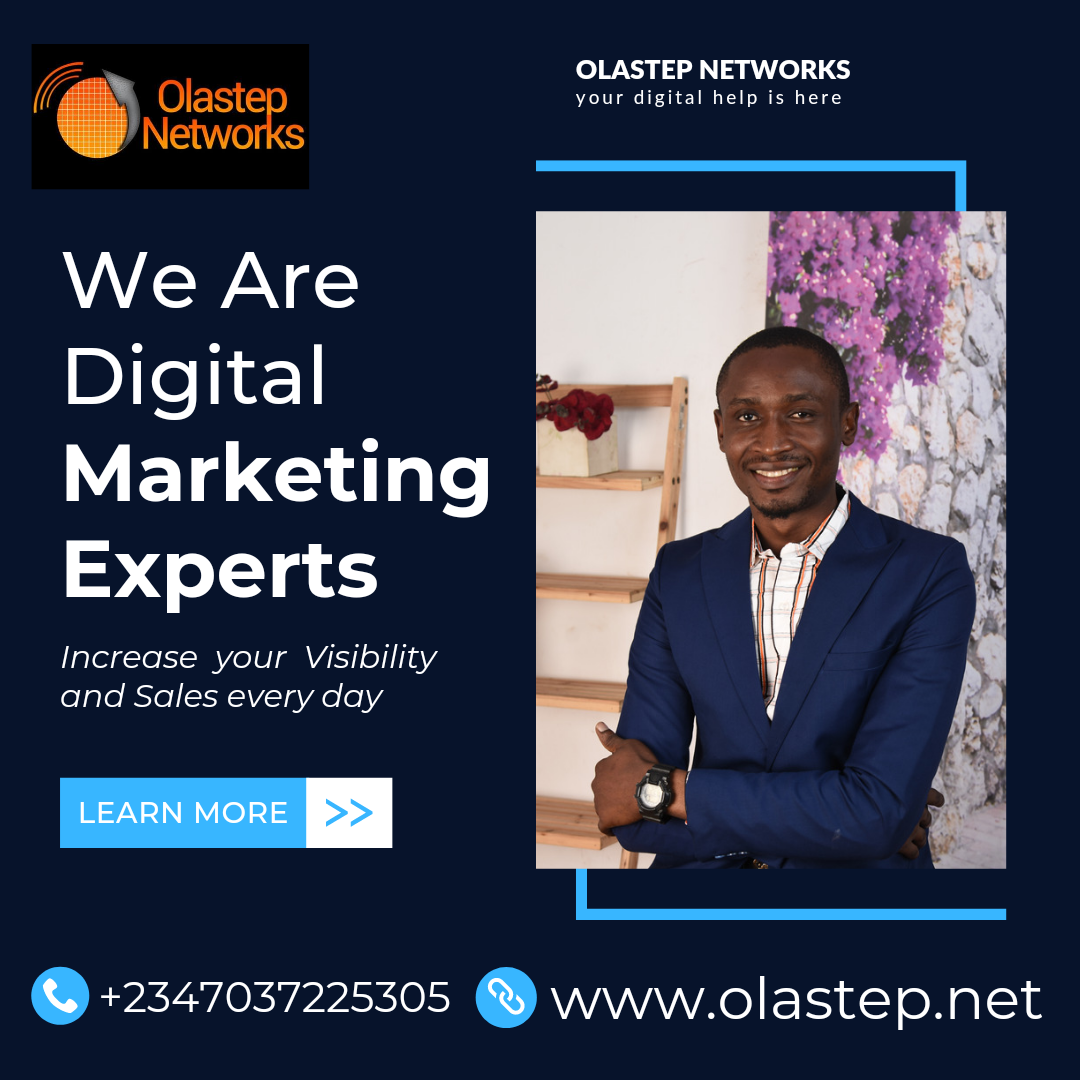 Job Description
Achieving all set KPI's vis-à-vis Return on investment (ROI) for Digital Marketing Department
Creating and developing strategies to drive qualified traffic to the company's products, website, and social media platforms.
Plan and oversee the execution of all digital marketing initiatives, including email marketing, PPC advertising, and social media marketing etc.
Ensure all digital marketing deliverables follow our brand guidelines and have the proper angle and tone of voice.
Monitoring the performance of ongoing marketing campaigns, performing multivariate testing, and optimizing campaigns to maximize conversions and revenue targets.
Identifying digital marketing traffic opportunities to grow sales and traffic to our website and social media platforms.
Keeping track of the latest trends, new platforms, best practices, and technologies in the real estate digital advertising space.
Build, plan and implement the overall digital marketing strategy for the company.
Manage and oversee various digital marketing channels.
Prepare and manage the digital marketing budget.
Suggest activities for improving the quality of online engagement.
Track and measure SEO and Google Analytics metrics and provide reports
Build and maintain an inbound marketing plan for the company
Generating quality and convertible leads for the telemarketing and sales team.
Research and forecast future sales and online performance trends
Measure and report performance of all digital marketing campaigns.
Brainstorm new and creative growth strategies
Plan, execute, and measure experiments and conversion tests.
Collaborate with internal teams to create landing pages and optimize user experience
Utilize strong analytical ability to evaluate end-to-end customer experience across multiple channels and customer touch points.
Performing other work-related duties as assigned by Management.
Work with the IT team to ensure that staff are properly onboarded and are provided with required tools – laptop, phones, SIMs, ID cards and call cards, etc.
Work with the videographer to ensure proper content is developed for social media platforms.
Work with the content writer to ensure that the blogs have keywords, trending topics and trends to drive traffic to the website.
Manage the website and update
---
Application Deadline: Unspecifed.