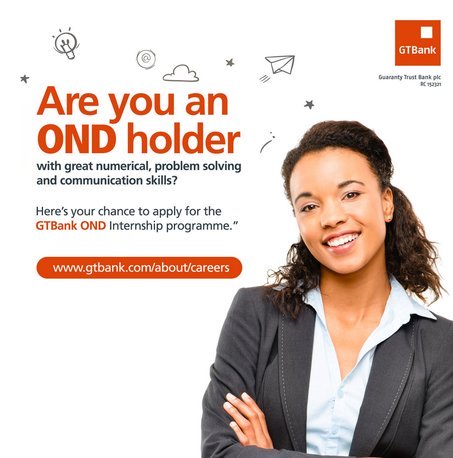 An exciting opportunity to intern with the Proudly African and Truly International Institution.
The GTB Internship Program offers OND graduates the opportunity to gain industry experience and on-the-job training in banking operations by supporting the day-to-day activities of our Transaction Services team whilst learning best-in-class banking processes and procedures. The internship program is a great way to start a career in banking and develop workplace skills for the future.
Before you proceed, please 'Follow' our facebook page to get more updates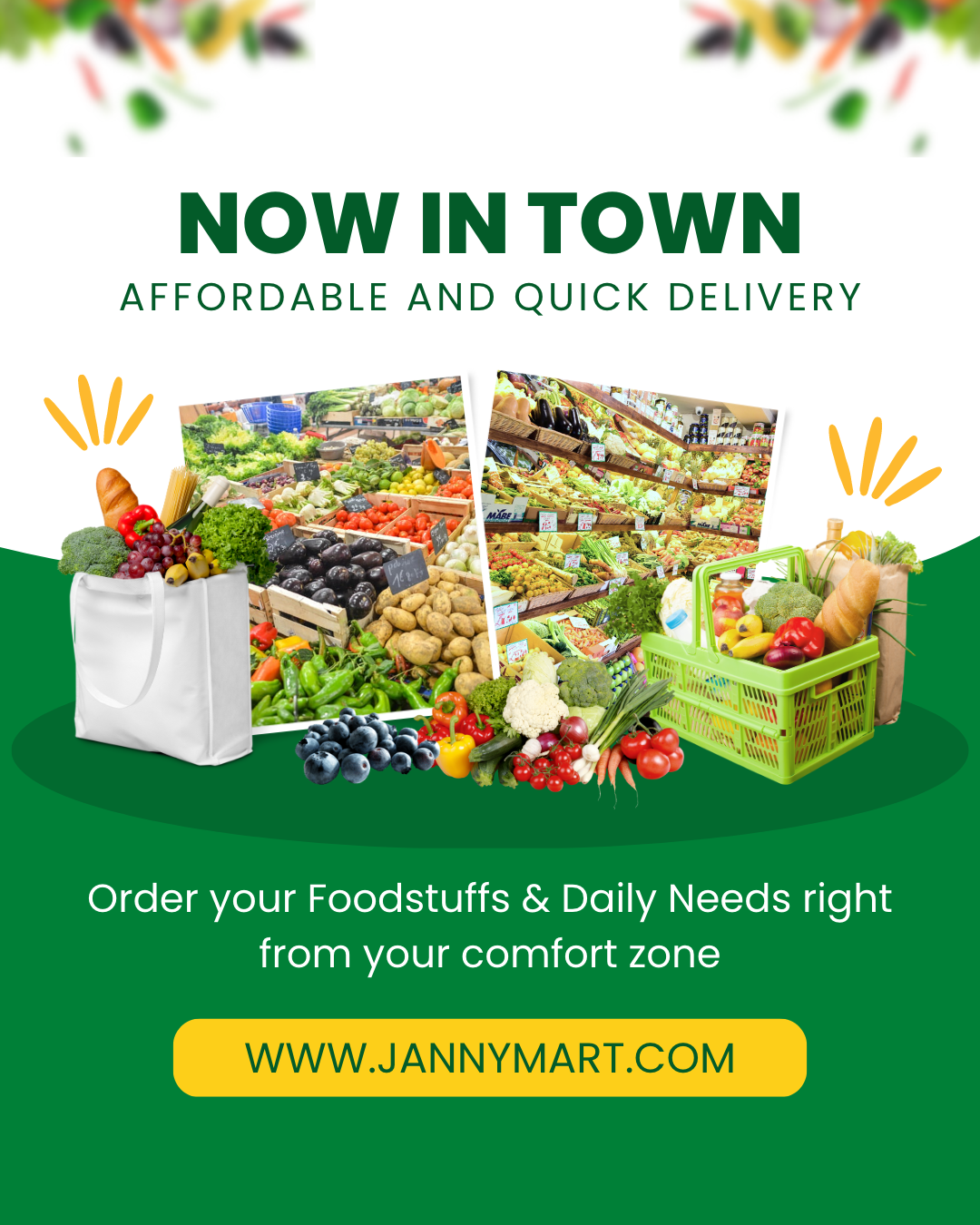 Are you ready for this journey? Kindly see requirements below to kick start a banking career with GTBank.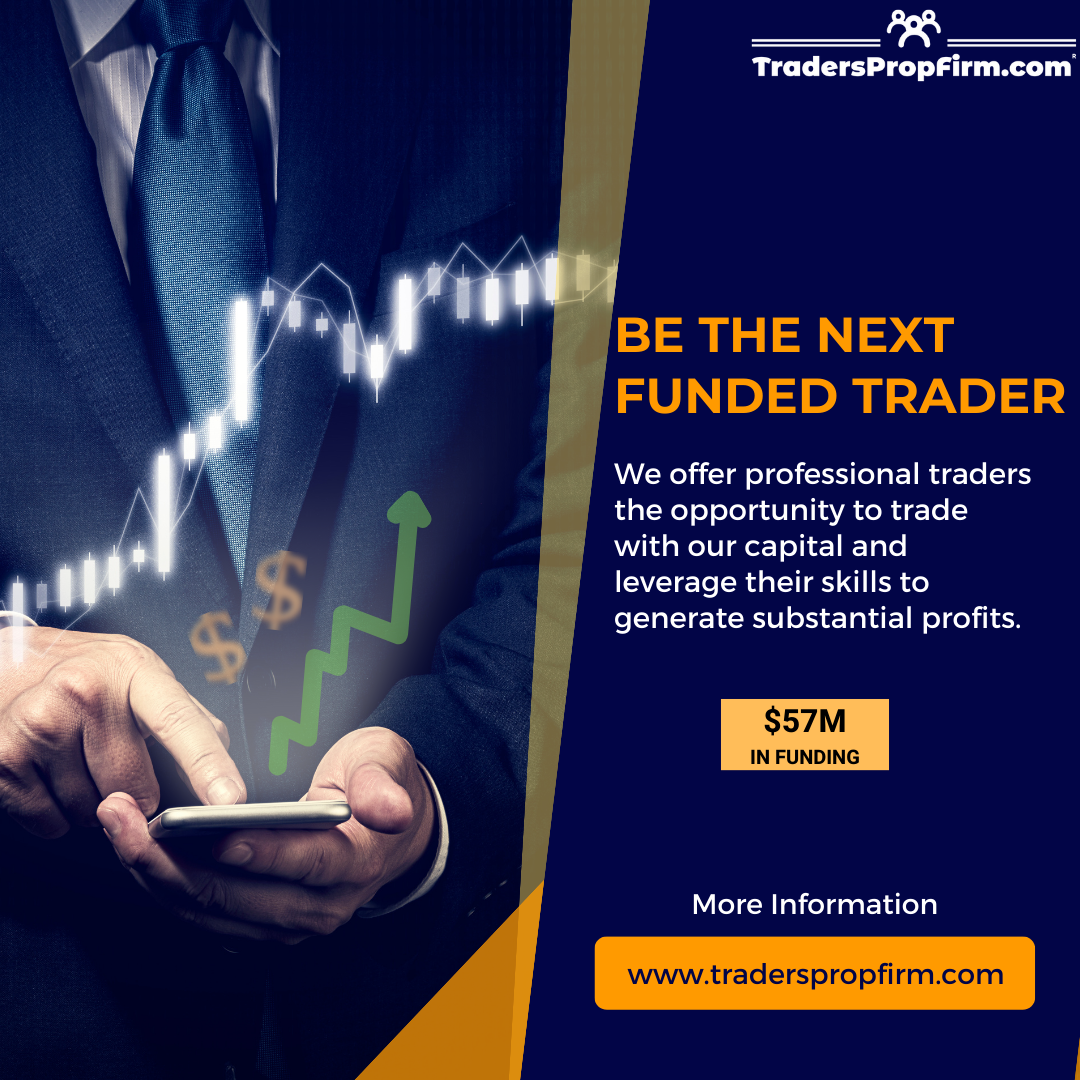 Job Type: OND Internship
Location: Our unique branches nationwide
Duration: 12 months
You may also check:
Competencies/Skills
Good communication skills
Basic numerical skills
Willingness to learn
Requirements
One-year industrial attachment letter from a polytechnic
WAEC/NECO certificate
Birth certificate
School Identity card
Guarantor(s)*
*Guarantor(s)
GTBank – 1 Guarantor (Full-time employees only)
Other Organisations – 2 Guarantors (Full-time employees only)
Before you proceed, please 'Follow' our facebook page to get more updates