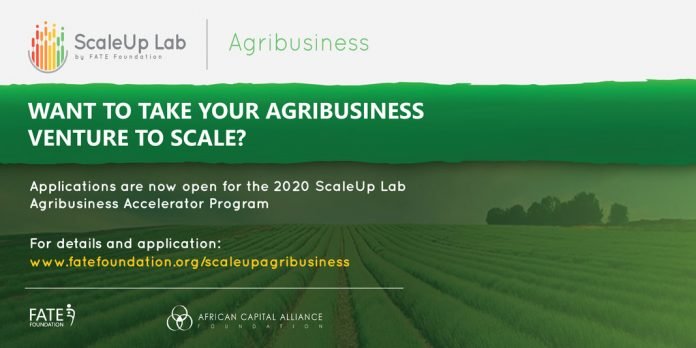 The FATE Foundation ScaleUp Lab Agribusiness Accelerator Programme targets outstanding Nigerian agribusiness entrepreneurs (Founders, CEOs and Owner-managers) whose businesses are currently at growth stage and who are looking to scale their business expand their market reach and attract potential investors and strategic partners.
Programme duration is 4-6 months and includes a one-week accelerator bootcamp, interactive workshops, consulting sessions, business support services, one-on-one and group mentoring sessions with a team of seasoned sector faculty members and advisors.
Before you proceed, please 'Follow' our facebook page to get more updates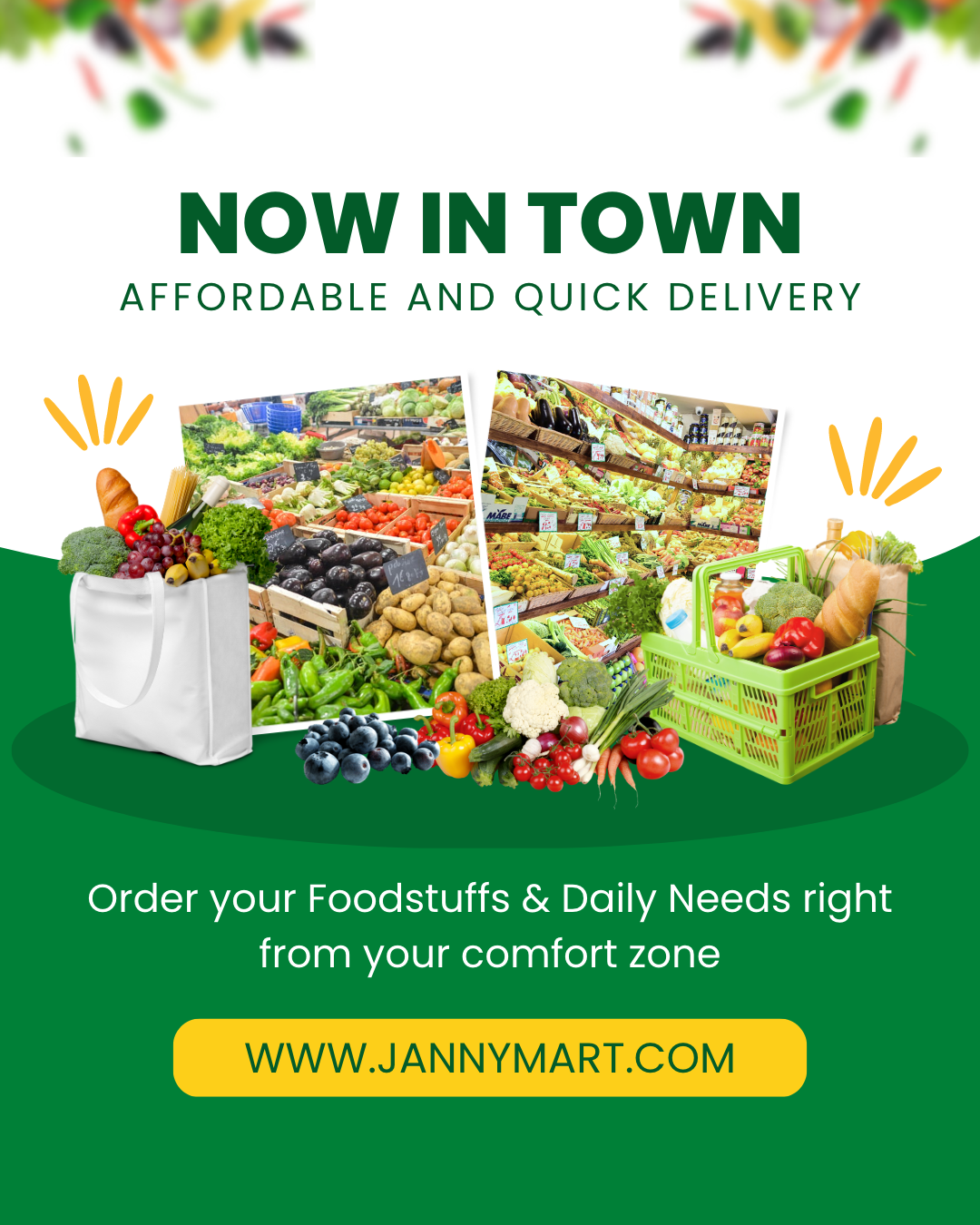 The Agribusiness Accelerator Programme is implemented by ScaleUp Lab, FATE Foundation and supported by Africa Capital Alliance (ACA) Foundation.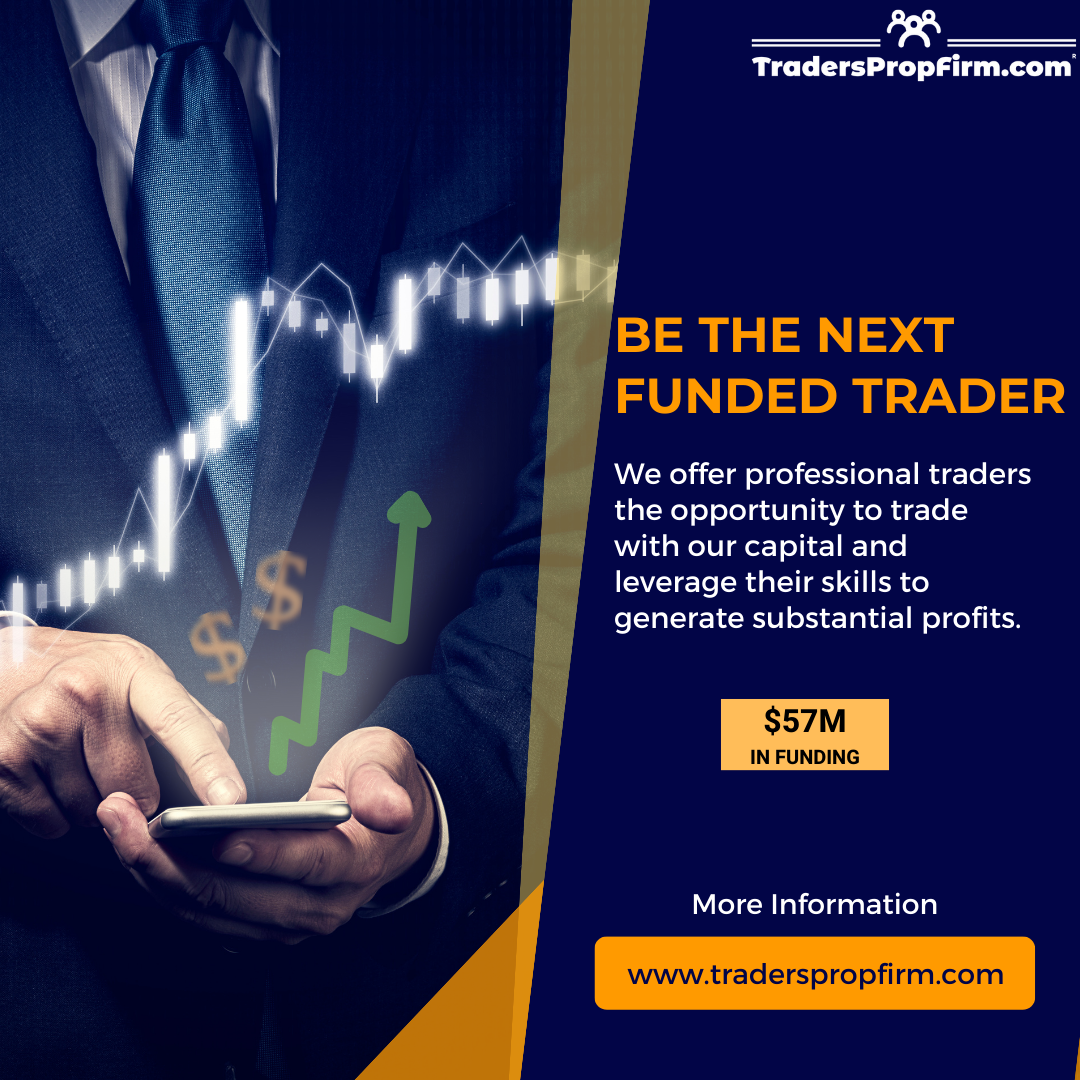 Eligibility Criteria
Applicant must
Be a Nigerian citizen (male or female).
Be between ages 21-40 as at April 10th, 2020.
Be Founder,Owner manager or CEO of a growth stage agribusiness venture. (Only one applicant per business will be accepted).
Be operating a CAC registered agribusiness ventureat growth stage, currently in operation and generating income.
Have minimum annual turnover of Fifteen Million Naira (₦15,000,000) only.
Have minimum three (3) full-time highly skilled staff in managerial capacity (excluding part-time staff and low/semi-skilled staff).
Available to participate FULL-TIME in the one-week boot camp in Lagos between Monday, May 25, 2020 – Friday, May 29, 2020 and ALL other activities required throughout the duration of the programme from Wednesday, June 10, 2020 – Saturday, August 8, 2020.
Able to cover all personal, transportation or communication costs.
Programme Flow
Call for Application
Shortlisting & Enrolment of 10 Agribusiness Entrepreneurs
Agribusiness Boot camp
Gap Assessment:
Product/Service Development & Sustainability
Business & Operating Model
Access to Market
Financial Management
Develop Growth Plan of Individual Participants
Implementation of Accelerator Support in line with Growth Plan
Demo Day & Business Pitch Competition
Graduation of Fellows
You may also check:
Before you proceed, please 'Follow' our facebook page to get more updates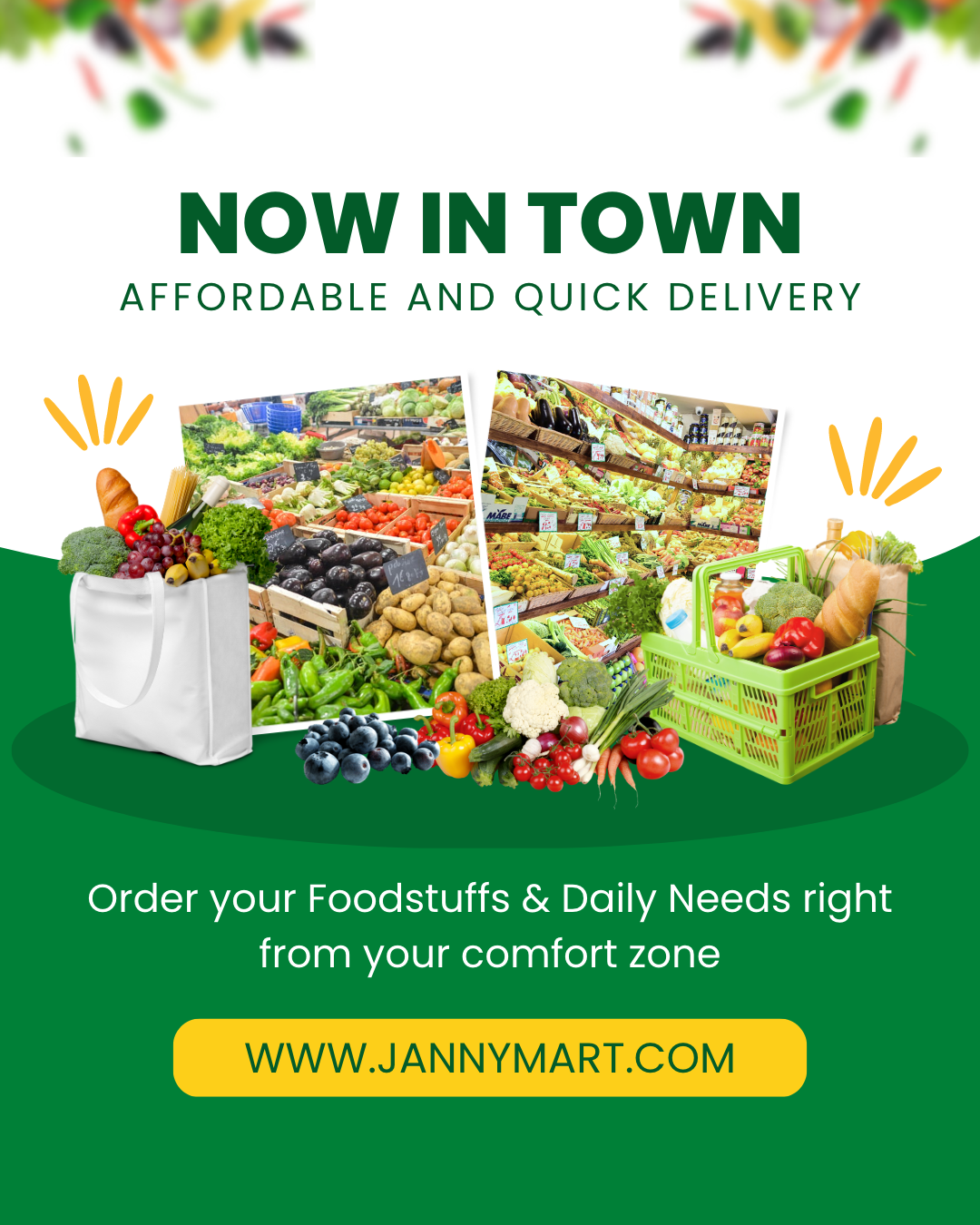 Curriculum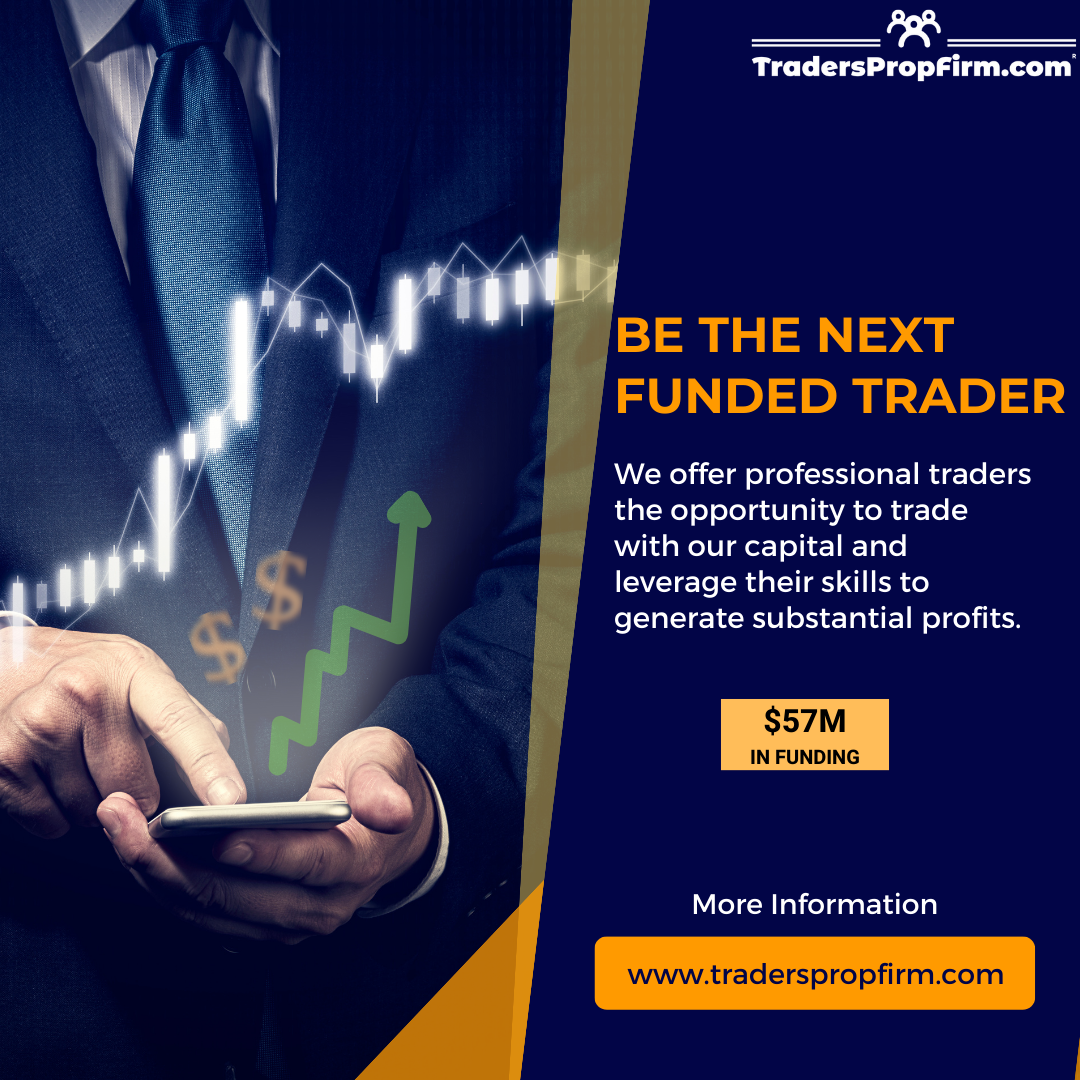 Input Supply
Animal and/or Crop Production
Processing
Packaging
Logistics and Distribution
Trading and Retailing
Financing
Start of Programme: The Agribusiness Accelerator Programme will commence in May, 2020 with an induction session and an intensive one-week accelerator bootcamp in Lagos. This will be followed by a detailed GAP Analysis to help each entrepreneur develop an individual growth plan and tailored roadmap that addresses the growth needs of the business to scale.
Programme Sessions: Thesessions are designed for capacity building through workshop and coaching sessions, peer learning and feedback, one-to-one mentoring and individual growth support for each participating entrepreneur and business. Entrepreneurs will have opportunities to meet and interact with several entities including agribusiness experts,experienced entrepreneurs, senior level professionals, advisors, mentors, partners and investors. Finally, a Demo Day will be held at the end of the accelerator programme which will provide a platform for the entrepreneurs to showcase their innovative agribusiness solutions and pitch to key funding partners.
End of Programme: The programme will close out with the official graduation and presentation of certificates at the FATE Annual Celebration on Thursday, December 3rd, 2020.
Before you proceed, please 'Follow' our facebook page to get more updates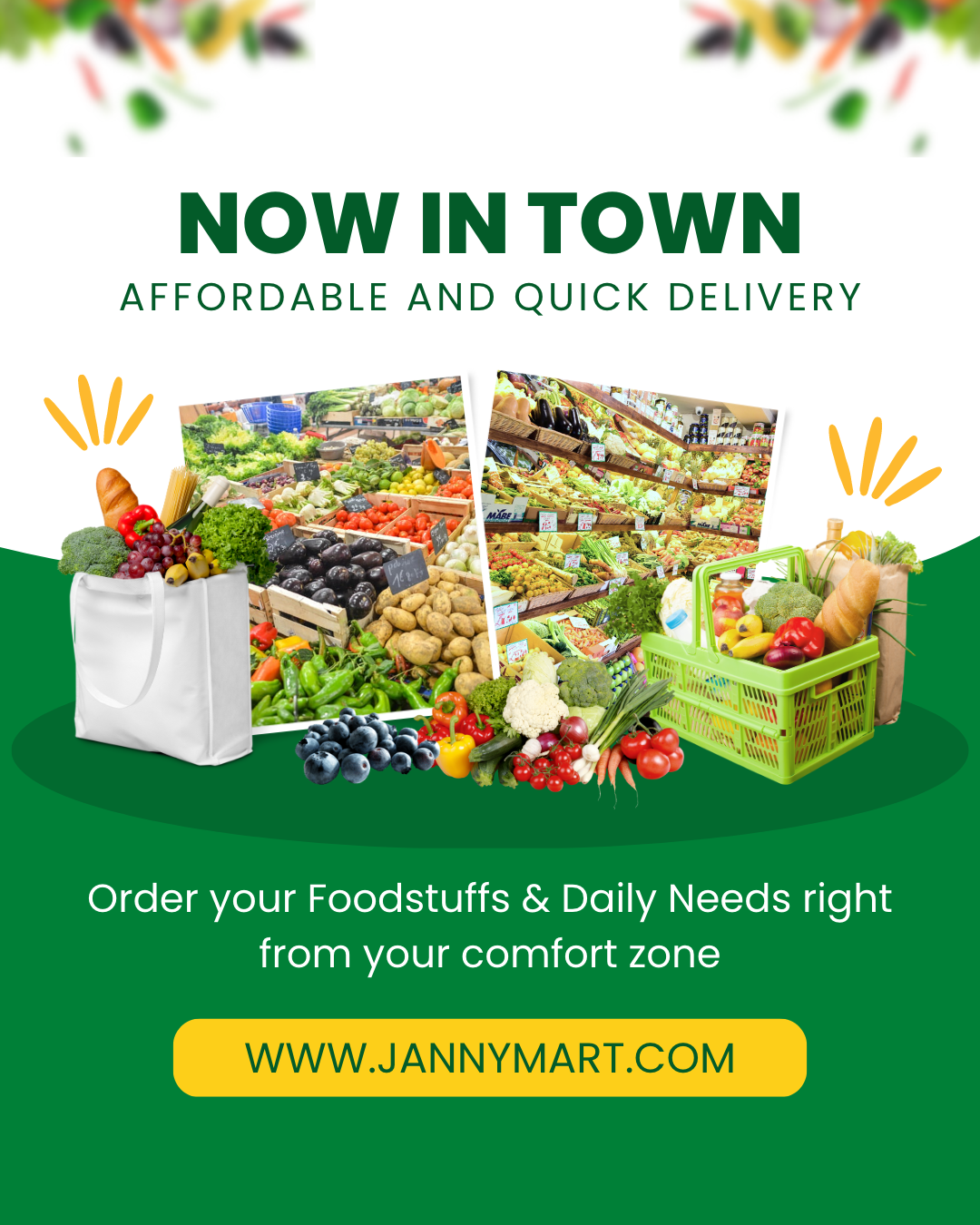 Fee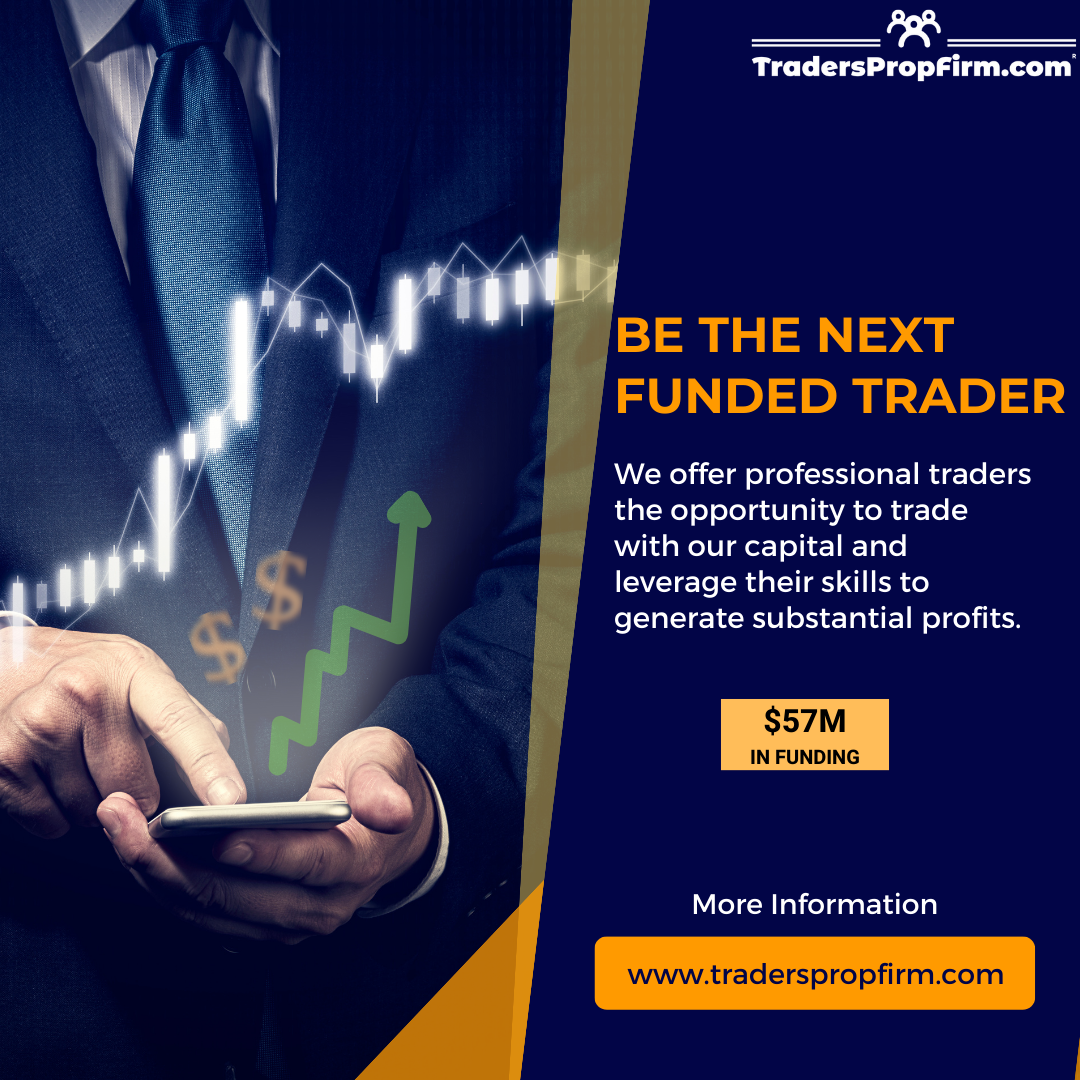 There is no fee to apply or participate in the Agribusiness Accelerator Programme. However, participants are to cover all personal, transportation or accommodation costs on their own.
---
Application Deadline: 12:00 midnight WAT on Sunday, April 12, 2020.